Hey there friends and readers –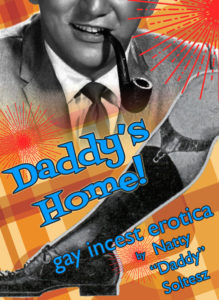 I hope you've had a chance to download my new ebook Daddy's Home! Just a reminder – you can pay whatever you want for it through Friday (that means it's free, or you have the opportunity to throw some extra bones my way if you're feeling generous).
Now that that's out I want to write something new! Often the best motivation for me is to start with something old. And so: The Story-to-Novella Poll! I picked four of the most-read stories on this site. Once the poll closes on Saturday morning I'll take the story that got the most votes and start expanding it into a novella. Please vote!
Which Story Should I Expand into a Novella?

Loading ...
By the way, did you know I'm open to writing story sequels or doing other commissioned work for money? So if the story you picked doesn't win, or if you have another story you'd like me to expand upon, drop me a line via my contact page. Thanks!
0 Comments