bacteriaburger.blogspot.com
Bacteriaburgerhttp://www.blogger.com/profile/14000801520901644303bacteriaburger@gmail.com
/2008/03/first-time-taking-ecstacy.html
Repost from old blog, 3/15/2008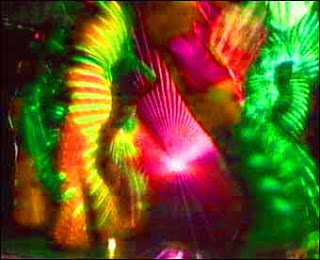 It was the fall of 1998; I was a freshman in college. N–, my best friend from high school, invited me to come along with her and two other girls to someone's house in Morgantown, West Virginia, to take ecstasy. I'd already done acid and mushrooms by then.
Kari* was driving, Lisey was riding shotgun, N– and I were in the back seat. I knew Lisey, but I'd never met Kari before. They were sort-of girlfriends. I was struck by the music Kari was playing. "It's Belle and Sebastian," she said, and had to repeat the name a few times cause I'd never heard of them before. The album was The Boy with the Arab Strap. "It's their new album," Kari said. "I liked their last one a lot, but I'm not too sure about this one." I immediately fell in love with it; the music hit me deep in a rare way. Already it was feeling like a magical trip.
Night was falling as we reached Tom and Erin's house, who were Lisey's friends. They were ravers and were my first exposure to that scene. Everyone said that your first time taking ecstasy was your best. The stuff they sold us was said to be "molly"; close-to-pure MDMA. I'm inclined to think it actually was. It was in a capsule; a whitish powder. In retrospect it had the properties I came to associate with purer forms of ecstasy – a rolling, cresting sensation with intense peaks and vibrating valleys.
I'm shaking as I write this.
We stayed in the house the whole time. The lights were dim. They were playing techno music in the living room; pounding sounds and rainbow lights streaking across the walls. Often this was too intense for the four of us. We would end up on the couch in the next room over. Tom and Erin kept to themselves, letting us have our own experience. N– asked Lisey, "What's the meaning of life?" "Show your teeth!" Lisey said.
More folks showed up; including an older queer guy who I was instantly voraciously curious about. He was a character, a big hulking guy wearing a feathered top hat. He had a thick West Virginia accent. I hadn't met many queer people at this point. I was asking him a million questions. "Damn, hippie, you writin a book?" he said, and laughed.
Later I bonded with Kari. We were sitting on the couch together, apart from everyone else. "Sometimes I look at people and I wonder, are they really happy?" she said. This was just the sort of cynicism I could relate to. I knew then that she was a friend.
We started to come down. N– was feeling crappy. "What's wrong guys?" Tom asked us. "We're bummed cause we're coming down," N– said. "Well, there's a remedy for that," Tom said in a knowing way. He brought out a little green plastic snorter, and we did bumps of ecstasy mixed with ketamine. I don't remember feeling much from that.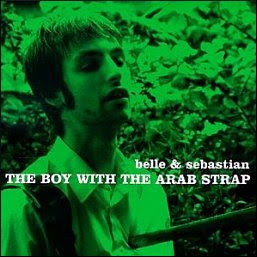 Nor do I remember sleeping over. I know we left in the morning. It was a sunny, pretty morning. I felt mellow and good; I think we all did. We stopped at a rest stop. "Who makes rest stops?" N– wondered. "The state, I guess," I said. "Oh," N– said. "States are nice."
We laughed about that one the rest of the way home. "States are nice." States are nice, because the rest stop is nice; because we can drink water at the rest stop and go to the bathroom and buy a snack, too.
I don't want to put a negative slant on the experience, though it wasn't all good; and my further experiences with ecstasy weren't all good either. But the simple gratitude and empathy the drug often engendered are worth noting. "States are nice." Why not?

*names changed