Friends in the Pittsburgh area:  I'm going to be reading at the one-year anniversary of the Cyberpunk Apocalypse project this Tuesday.  Incidentally that's the night before I move to a new apartment.  So if I'm not stressed out enough, time to kick it up a notch by reading porn for an audience!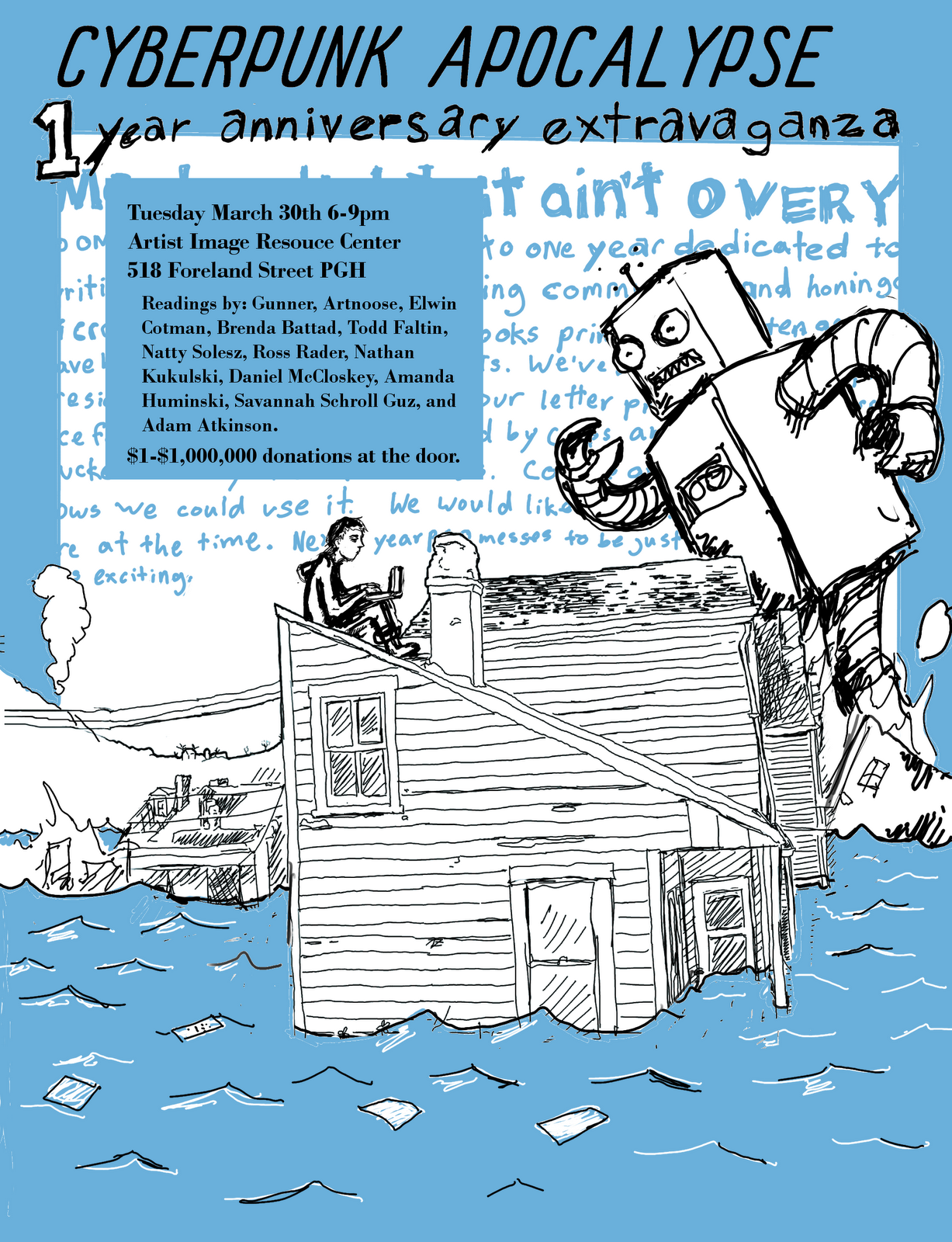 The Cyberpunk folks are some of my favorite people in Pittsburgh.  A year ago they bought a house in the Pittsburgh neighborhood of Lawrenceville and turned it into a writer's cooperative and event space.  They have a pretty sweet sci-fi lending library, and for most of this past winter held an erotica writing group which was fun and varied.  They have a visiting writer's program where you can come live in Pittsburgh for free for a month.  They get national press out of, like, nowhere.  Mostly I just like that they are casual yet manage to get things done.  Dan, the guy who founded it, is a particularly potent writer and a friend of mine from a few years back when we took a autobiographical-writing class together, probably the best writing class I've ever had.  Everyone connected; I don't know how it happened.
Anyway, come out if you can!
1 Comment