I'm gonna continue my spree of gay illustration appreciation with some posts on artists I've admired over the years.
First up is Drub. These are some of my favorites:

More after jump
Skate deck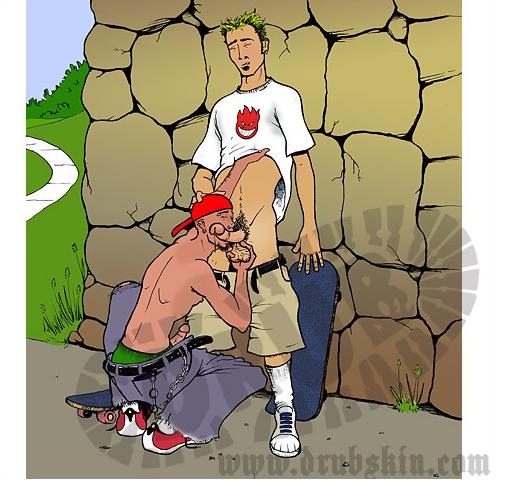 My all-time favorite (above).
Drub, at least to me, represents what a really good erotic artist (or writer, for that matter) can do.  Our tastes/fetishes don't really match up (I'm Mr. Vanilla). But they work for me regardless because he draws so well, and injects such personality into his guys and narrative into his illustrations.
More at drubskin.com
0 Comments