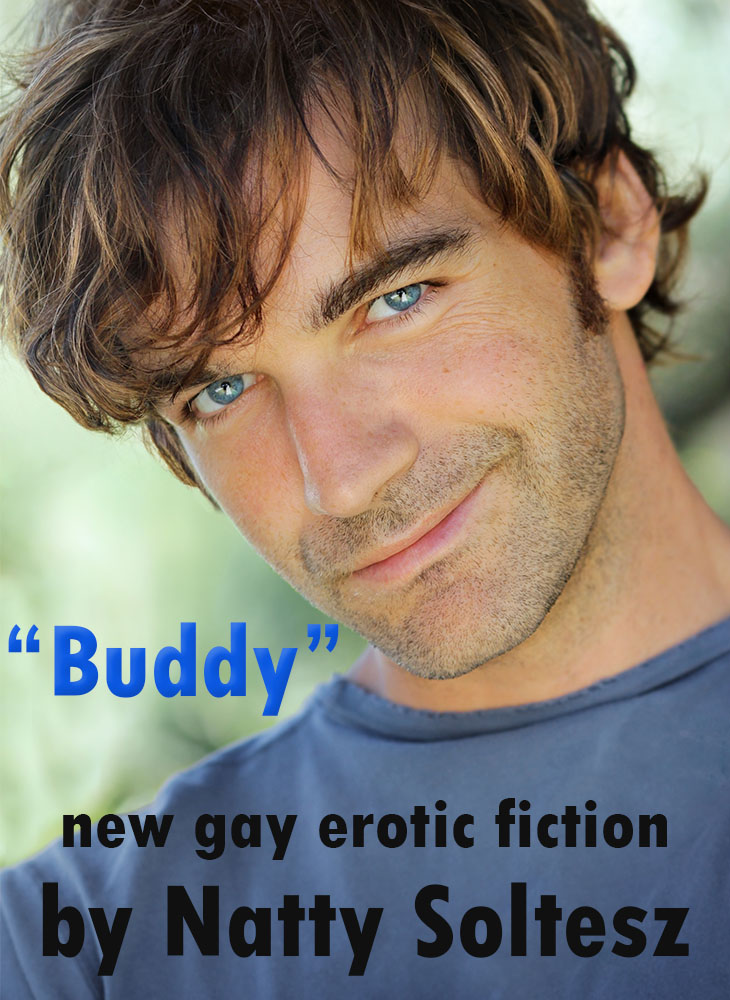 I put together an ebook with two brand-new stories. It's called "Buddy" and it's out now.
It's a guy thing: two buddies, helping each other out. Nobody has to know… Natty Soltesz, incomparable author of hot 'n porny gay erotic fiction including the 2016 Lambda Literary Award nominated story collection College Dive Bar, 1 AM, presents three stories of buds bein buds:
Living the Dream: Fuck as much as you want, as long as you want, as many times as you want: that's the dream, and only a good buddy can make it real.
Best Buddies: Two old buddies learn that marriage can't kill a solid friendship, and hot sex can only make it stronger.
Waylaid: A young man on his way to college gets stuck in his hometown for the summer, but his dad's best friend makes it worth his while.
0 Comments