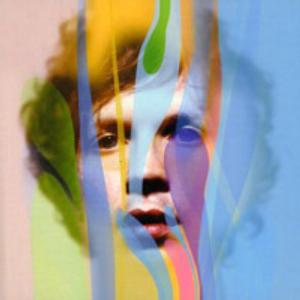 From Wikipedia:
Jeremy Blake (October 4, 1971 – July 17, 2007) was an American digital artist and painter.  [He] created the painted abstract hallucination scenes in the 2002 Paul Thomas Anderson film Punch Drunk Love, and contributed artwork and video for Beck's album Sea Change.

Blake was the boyfriend of filmmaker, cultural critic and pioneering video game creator Theresa Duncan.  On July 10, 2007, Blake found Duncan dead in their apartment, the result of suicide. On July 17, 2007, Blake was reported missing off New York's Rockaway Beach. According to news accounts, a woman called 911 to report that she saw a man walking out into the ocean. Blake's clothes and wallet were reportedly found along with a suicide note that referred to Duncan.

Blake said that he and Duncan were being followed and harassed by Scientologists prior to his disappearance. Blake also included his allegations of harassment by Scientologists and others in a 27-page "chronicle" he prepared for a lawsuit he planned to file.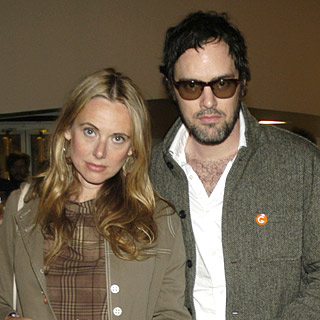 From Nancy Jo Sales' "The Golden Suicides":
[Beck] described his relationship with Blake and Duncan as "a passing social acquaintance." "I met Jeremy in summer 2002 when we worked on the Sea Change artwork," he said. "After that, I saw him out a handful of times.… We exchanged occasional e-mails. The last time I heard from them was 2004."

Meanwhile, Duncan was e-mailing people photographs of herself and Blake relaxing on a Malibu beach with Beck and his wife, Marissa Ribisi (twin sister of actor Giovanni Ribisi), who was pregnant at the time, dating the photograph to 2004.

According to Duncan, sometime in their two-year acquaintance, Beck expressed to her and Blake a desire to leave the church, and they had offered him encouragement and even assistance.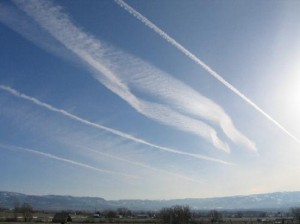 The chemtrail conspiracy theory holds that some contrails [vapor trails] are actually chemicals or biological agents deliberately sprayed at high altitudes for a purpose undisclosed to the general public.
"Down by the sea swallowed by evil
We've already drowned"
-Beck, "Chemtrails"
From Guttersnipe:
The first single [from Beck's 2008 album Modern Guilt] was "Chemtrails". To the online conspiracy hounds who viewed the Duncan-Blake-Beck saga as an eruption of the Church's dirty business into the public eye, the very word "chemtrails" – coming from this particular artist at this particular time – was a colossal provocation. So were the lyrics, which seemed to refer obliquely to Blake's demise.
0 Comments