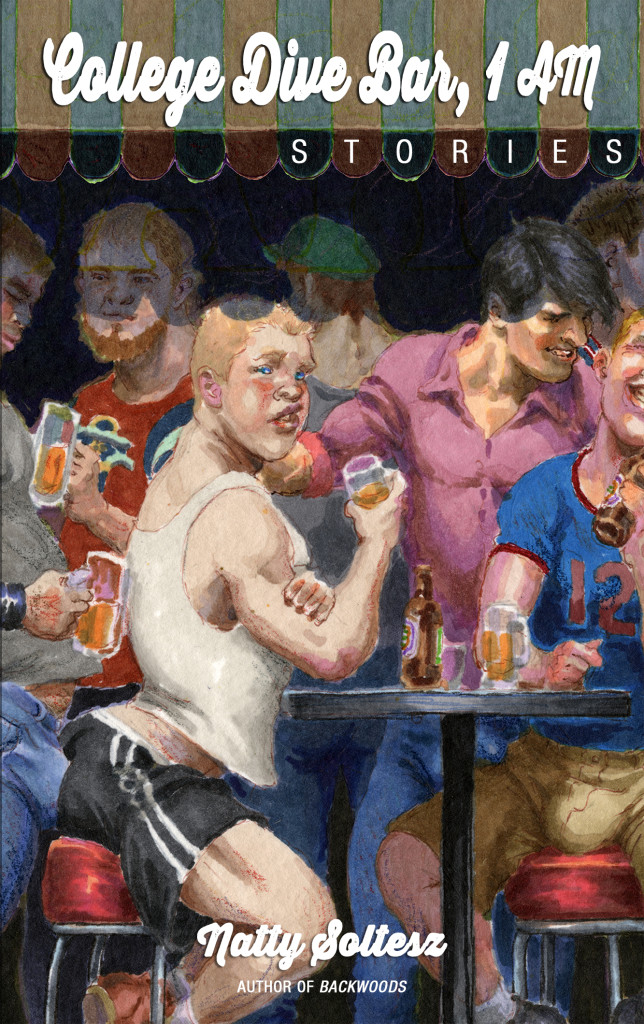 2016 Lambda Literary Award Finalist
Natty Soltesz, incomparable author of hot and porny gay erotic fiction, including the Lambda Literary Award finalist Backwoods, offers glimpses into the seedier side of college life. In this story collection, weight-lifting bros ditch the protein shakes and bulk up on sperm; broke frat boys try to save their house by enrolling in an unorthodox research study; and, in the name of fairness and responsibility sharing, four roommates negotiate who drains whose balls on a regular basis. This is Soltesz at his best, taking archetypal porn scenarios and enlivening them with humanism, humor, and damn fine writing.
Features gorgeous wrap-around cover art by Michael Kirwan!
"Exceeds at being comical and a huge turn-on at the same time." – BUTT
Paperback: Go Deeper Press | Amazon
Ebook: Go Deeper Press | Amazon
Out of print